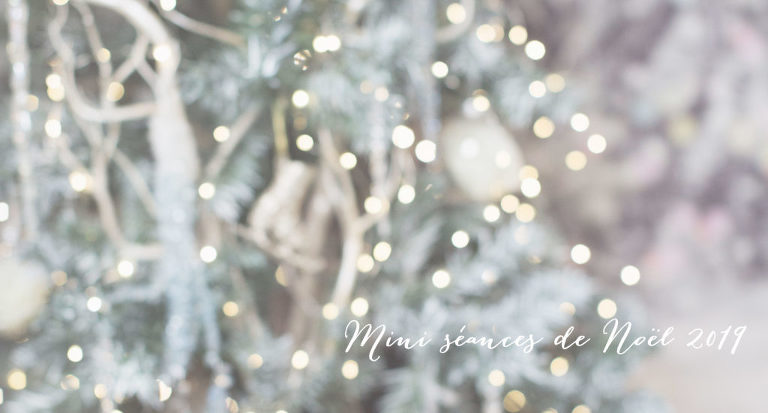 (Ce texte est rédigé en français et en anglais. // Please note this post is written in French and English.)
Qui est prêt pour les petits portraits traditionnels dans l'ambiance des fêtes ? Les réservations pour ces mini séances de Noël tant attendues ouvriront enfin cette semaine !
Ceux qui nous suivent sur les réseaux ont peut-être déjà une petite idée du thème… Cette année, nous nous retrouverons sur LA BANQUISE !
Pour faire rêver vos enfants (et vous aussi un peu!), nous avons sélectionné des tons glacés, très en vogue auprès des designers en ce moment (vert glacé, gris-vert, gris, bleu-vert, blanc…). Nous vous ferons voyager dans ce décor enneigé plein de glaçons, de stalactites et, évidemment, d'animaux polaires.
Un décor beau…mais aussi engagé ! Toutes les peluches sont fabriquées dans une démarche écologique. Elles proviennent du WWF (Le fond mondial pour la nature) et leurs bénéfices sont consacrés à la protection de la planète.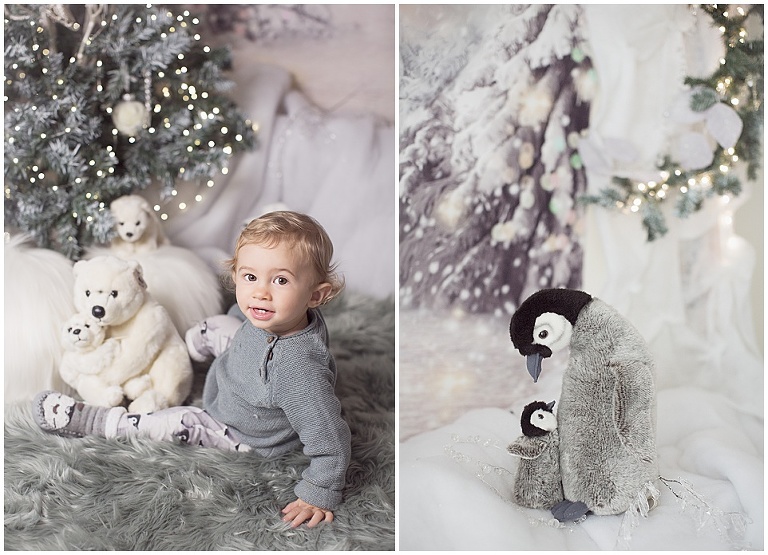 Pour la première fois, « une boîte aux lettres » du père Noël sera mise à disposition de vos enfants afin qu'ils puissent « poster » leur liste de souhaits ! Si vous souhaitez que votre enfant puisse en profiter, n 'oubliez pas de préparer ce petit ouvrage traditionnel en amont. Directement au studio, les enfants trouveront de quoi décorer leur enveloppe pendant la séance. Les enfants auront certainement hâte de poster leur petit ouvrage !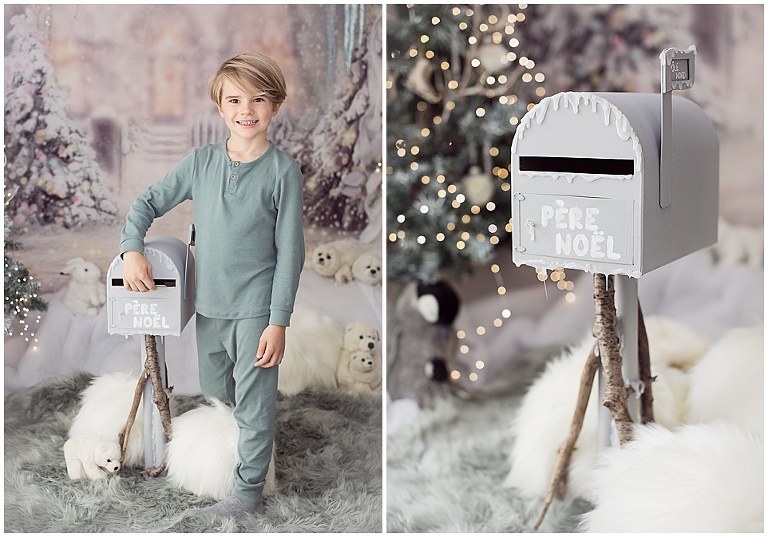 // Who is ready here for a couple of traditional portraits to celebrate the end of the year ? Online bookings for our Christmas Mini Photo Sessions will open this week !
If you follow our socials you probably already have a little idea of what we have prepared for you this year… Let's make your children dream (and the grown ups too:) ) and meet on the ICE ! We selected designers' very popular colors for this season – ice green, grey green, grey…) and will make you travel through this snowy set up full of ice, lights and polar animals.
As we care about our planet, only WWF (Wolrld Wildlife Fund) plush animals were carefully selected for our decoration. These toys support global conservation efforts for a future for people and nature.
For the first time, we offer a possibility for children to « post » their letter to Santa. A nice letter box will be waiting for your child's Christmas list in our studio ! If you want your children to post their letter during their session, please do not forget to prepare it at home. We will have some little bits here and there for children to decorate their envelopes during their session. Something for children to look for !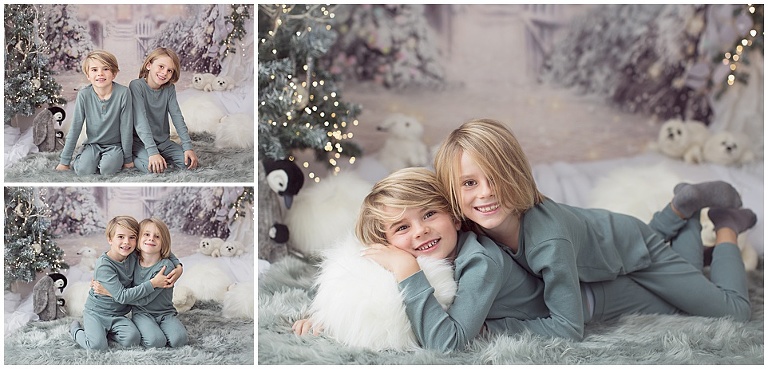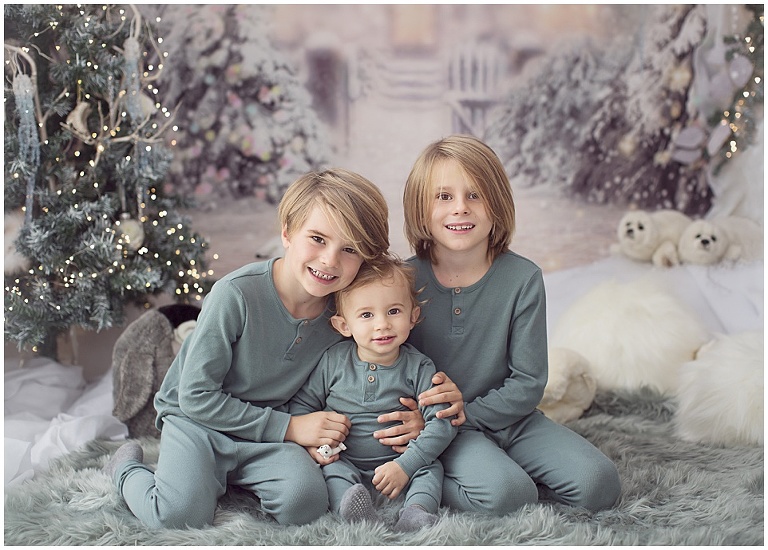 Le tarif (79 euros) comprend la séance de 20 minutes avec notre décor spécial ainsi que 2 portraits numériques en téléchargement. Le choix des images se fera directement à la fin de votre séance et vous aurez la possibilité de choisir des images supplémentaires si vous le souhaitez (25 euros/unité). N'oubliez pas d'apporter votre chéquier/espèces pour régler vos éventuelles images supplémentaires. Vos images numériques vous seront livrées sous une semaine. Des produits dérivés vous seront proposés le jour de la séance pour vous ou en tant que cadeau de Noël pour vos proches. Ainsi, vous n'aurez rien à faire cette année, on s'occupe de tout !

Les participants doivent venir en tenue et prêts pour la séance (coiffure etc.). Si vous souhaitez que vos enfants soient photographiés en chaussures, ces dernières doivent être propres (semelles lavées). Pensez à choisir des tenues avec des couleurs assorties, le résultat sera parfait. Pour le décor de cette année, vous vous conseillons des tons gris & gris-verts, du rose pâle…et évidemment de la maille et de la fourrure.
Ces mini séances privées sont destinées à tout le monde (bébés, enfants & leurs parents, futures mamans, couples…), avec un maximum de 3 enfants/séance. Si vous avez plus de 3 enfants, nous vous invitons à réserver 2 créneaux successifs afin de pouvoir consacrer du temps à chaque membre pour des portraits individuels et en groupe.
These little sessions are for everyone (babies, children & their parents, moms to be, couples etc.). Maximum 3 children per session. For more than 3 siblings please add another session to your cart which will allow us enough time to photograph all your children separately and together. The price (79 euros) includes a 20 min session and two high resolution digitals for you to download. You will choose your images directly at the end of your session and you will be able to add supplementary images if you would like to (25 euros/image). Your digital images will be delivered in one week. You will be able to order printed products for you or your loved ones Christmas' gifts. We can take the Christmas stress of your shoulders!
Everyone who will be photographed must arrive ready for the shoot (outfit, hair etc.). If you want your child to wear shoes for the session please make sure they are clean (wipe the soles carefully). Please choose outfits carefully in matching colors. For this year's decoration, we suggest knits & furs in colors such as grey, ice green, pale rose…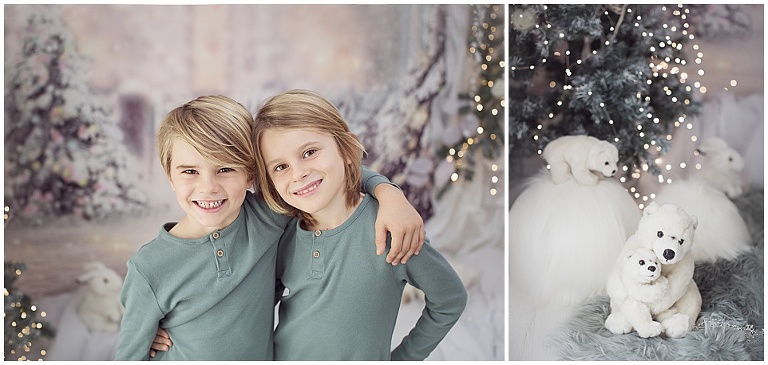 RESERVATIONS :
Si un créneau s'affiche, il est disponible. S'il ne s'affiche plus, il a été vendu. Faites au plus vite si vous voyez un créneau qui vous correspond. Les créneaux partent vite chaque année.
LES RESERVATIONS SERONT OUVERTES CE DIMANCHE 3 NOVEMBRE SUR CE LIEN : https://deboradeulofeuphotography.bigcartel.com/product/mini-seances-de-noel-2019-christmas-mini-sessions-2019
Pour réserver une séance, ajouter la simplement dans le panier et procédez au paiement.
BOOKINGS :
If you can see a time spot, it's available. If you can't see it anymore, it's sold. Please grab your spot that suits you as soon as you can in order to avoid any disappointment. Spots sell out very quickly every year.
BOOKINGS ON THE FOLLOWING LINK: https://deboradeulofeuphotography.bigcartel.com/product/mini-seances-de-noel-2019-christmas-mini-sessions-2019
To book your session, simply add this product to your cart and proceed to payment.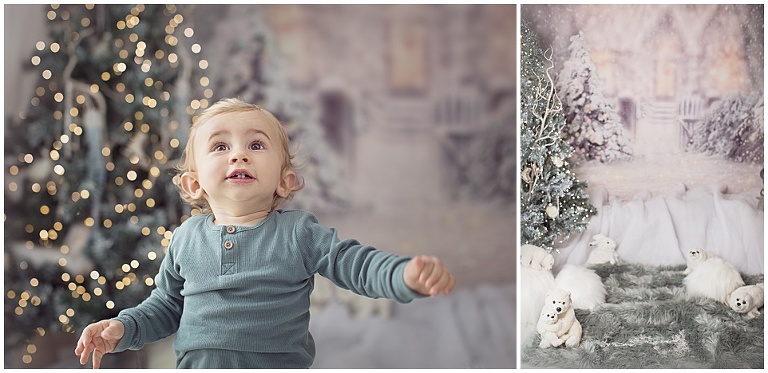 LIEU/LOCATION :
Au Studio, 23 avenue Roger Salengro, 13830 Roquefort la Bédoule (proche de Cassis, Marseille, Aix). Parking a proximité.
DATES :
Dimanche 17 & samedi 23 novembre 2019
RENSEIGNEMENTS :
06.16.16.40.05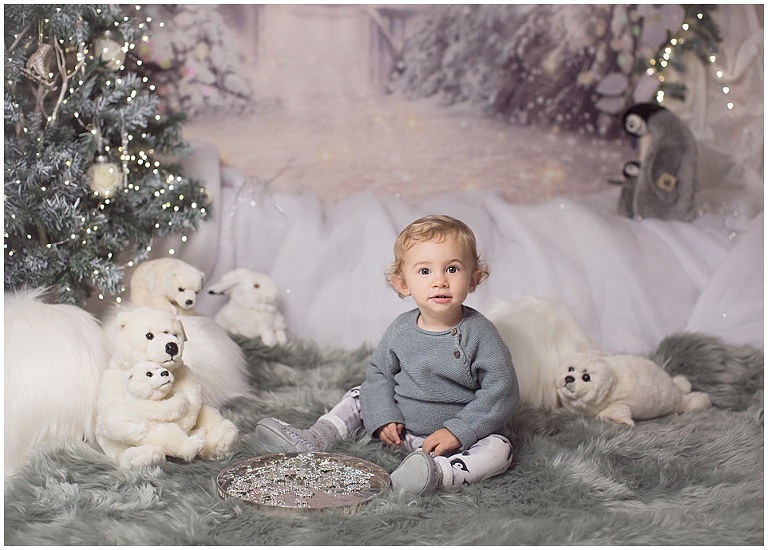 Mini séances photo de Noël au studio avec un décor de banquise glacée à Roquefort la Bédoule, proche de Marseille, Aix en Provence, Aubagne, Géménos, Cassis, Carnoux en Provence, Cuges, Peypin, La Ciotat, Roquevaire, Bouilladisse, Auriol, Destrousse. Photographe professionnelle dans la région de Provence (13) et Var (83), dans le sud de la France. Décor de Noël givré réalisé avec des peluches de WWF.